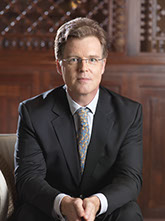 Piers Schreiber
Piers Schreiber has 25 years' experience in international corporate communications. From 2009-2016 he was Vice President Corporate Communications & Public Affairs at Jumeirah Group, a leading luxury hotel company headquartered in Dubai.
Previously he was the co-founder of The Communication Matrix, a consultancy specialising in communication strategy, change management and multinational media relations, where his clients included IFC, Shell, Dell, Nutricia, Zain, Mubadala and BT.
He previously headed corporate communications for KPNQwest in the Netherlands, ran the European corporate practice for Ogilvy Public Relations in Brussels and spearheaded European Commission projects for The Rowland Company (Saatchi & Saatchi) in Brussels, Prague and across central and eastern Europe.
In his earlier career he was PR Officer for the Delegation of the European Commission in Prague, lectured at Charles University, Prague and also at the Université de Poitiers, France.
Piers Schreiber graduated from Peterhouse, Cambridge University, and has an MBA from the University of Strathclyde. He is a regular speaker on strategic communications and crisis management at international conferences and business schools.